Pannu Laser & Vision Institute accepts most forms of payments including Cash, Checks, VISA, MasterCard, American Express and Discover. Our fee is usually comprehensive and covers all aspects of your surgery, including follow-up visits and touch-ups for the first year (unless discussed otherwise during your appointments). Compared to the accumulated expense of glasses, prescription sunglasses, contact lenses and lens solutions, LASIK could save you money in the long run!
Payment Plans Make LASIK Affordable
Now you can finance your LASIK surgery!
If you've been putting off having LASIK due to budget constraints, our payment plans can help. We can make it easier and more affordable than ever to pay for elective procedures. Our simple, practical plans give you a variety of payment options and terms to choose from. Each one is designed to meet your financial situation. We want to help you invest in your new vision comfortably.
As a service to our patients, we are pleased to offer the CareCredit card, North America's leading patient payment program. CareCredit lets you begin your procedure immediately and then pay for it over time with low monthly payments that are easy to fit into your monthly budget. So, you can begin your vision care today and conveniently pay with low, monthly payments.
CareCredit offers a comprehensive range of No Interest and Extended Payment Plans for procedure fees from $1 to over $25,000.
NO Interest Payment Plans

3, 6, & 12 month plan options

No interest if the balance is paid within the specified time period

Low minimum monthly payments

Extended Payment Plans

2, 3, 4 and 5 year plan options

For procedure fees from $1,000 to over $25,000

For complete details of any plans, see the CareCredit account agreement within your application.
With CareCredit, you pay no up-front costs, no pre-payment penalties. Plus, CareCredit is a revolving credit line for additional treatment or add-on charges, without the need to re-apply. It only takes a few minutes to apply for CareCredit and you'll receive an online decision in seconds! Apply now or see our staff for more details.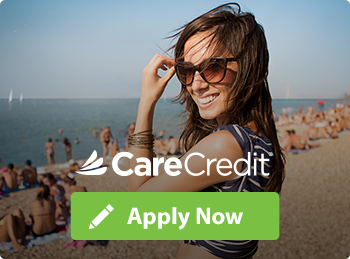 Other Forms of Payment
Other Interest Fee Payment Plans Available: Alphaeon Credit and Wells Fargo Health Advantage.
Potential Tax Advantage: LASIK may be a deductible medical expense. You may save hundreds of dollars in tax savings. Please consult your tax advisor for details.
Medical Spending Accounts, Flex Accounts, Or Cafeteria Plan: Ask your employer for programs that allow you to set aside pre-tax dollars and let uncle Sam pay part of your LASIK surgery.
Payment Options